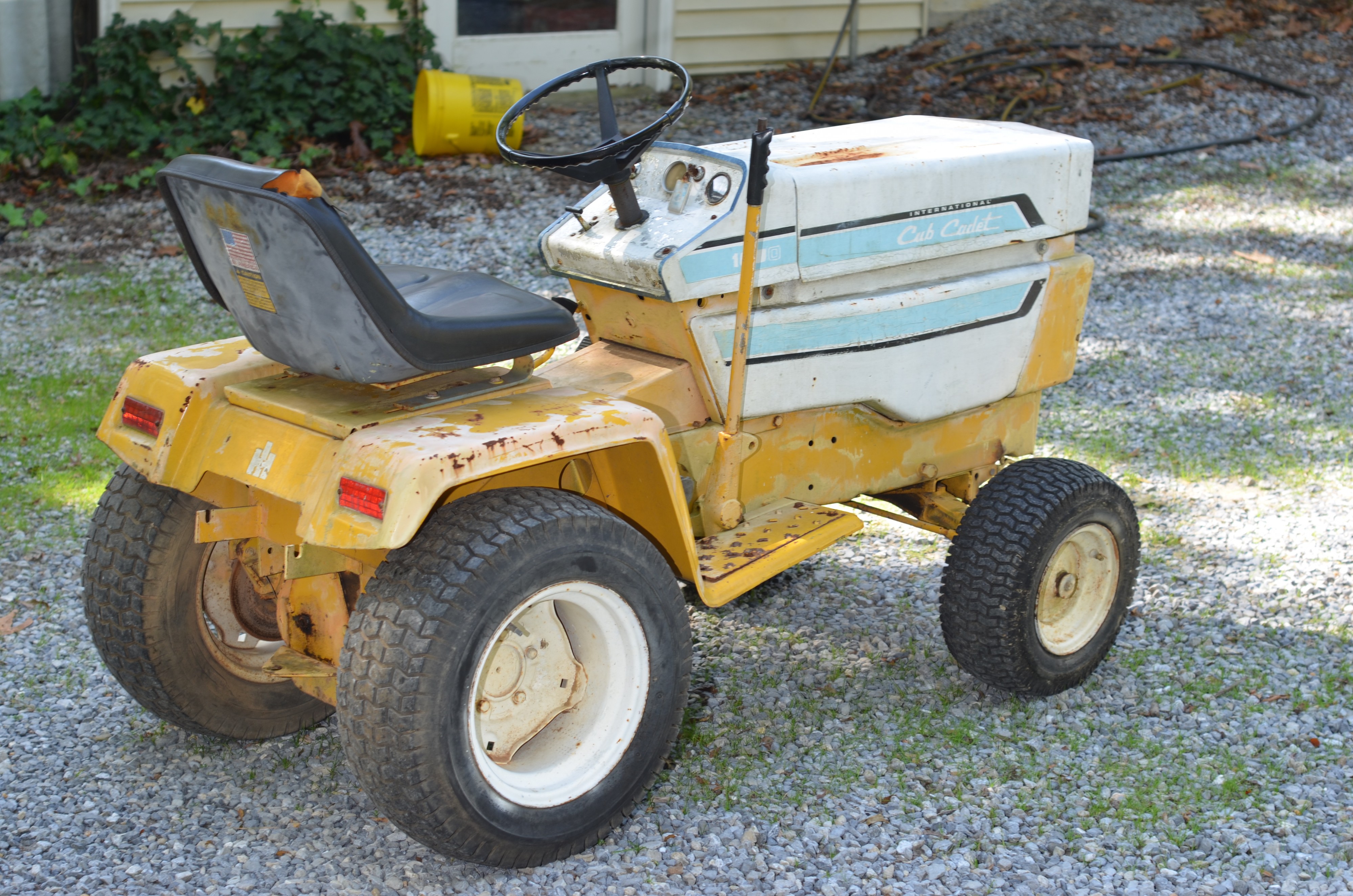 Posted by
John
on October 17, 2011 in
Cub Cadet
|
0 comments
I decided to get a snow plow tractor to complement the capabilities my 584 International.
Several weeks of Craig's List shopping and nothing in my wish list category.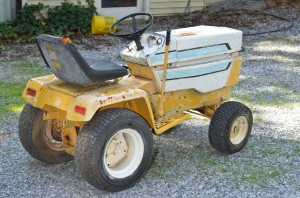 Then the Cub Cadet 1000 showed up. She looks like a rag bag, but, the engine , transmission, clutch and tires are perfect. I have a 42 inch snow blade and subframe that fit the wideframes, which includes the 1000.
10 minutes of degreaser spray followed by 30 minutes of high pressure "massage" and the 1000 looks much better (at least I don't get dirty touching her!!).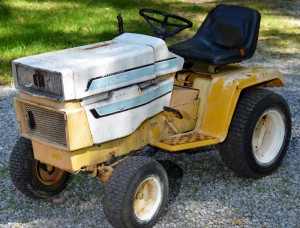 Engine and trans oil changes, a new air filter, plug wire followed. Some spare time was spent replacing loose and missing hardware.  New disc brake pads were fabricated following instructions I found on the internet.
The clutch was adjusted to match the brakes, and, she is ready to get the blade.
Maybe next year the 1000 will get new paint, I have been wanting a reason to try one of those new flexible carbide paint strippers.
Anybody have a recommendation on how to remove the paint/rust??