Lawn mowing as become a BIG chore at my place,,,
some weeks I mow 15 acres of grass. If not done regularly, the  grass starts to look like a hay field.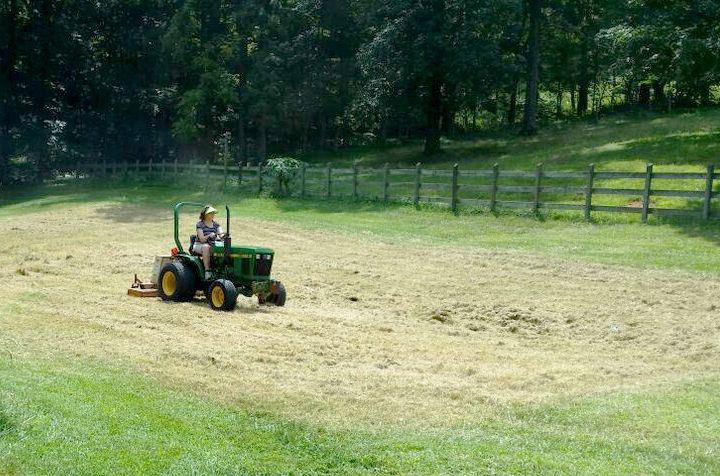 As usual, I go looking for a "new" tractor, then, without fail, a "used" tractor catches my eye. It happened again,,, the John Deere dealer had tractors close to what I wanted, but, not exactly a match. The biggest problem, is a small tractor, too small for my mowing, is too expensive. A large tractor, too large for mowing, cost less than the small one. Hmmmmmm,,,,,
This dilemma kept me roaming the dealer lot,,, MANY tractors, many prices,, I keep looking. The more I looked, the more of the lot I walked. Then, all of a sudden, I see it,,, the orphan,,,,
Sitting at the back of the lot is a dairy farm trade-in, A John Deere 4105, 41 horsepower, 4 wheel drive, and in need of a good cleaning.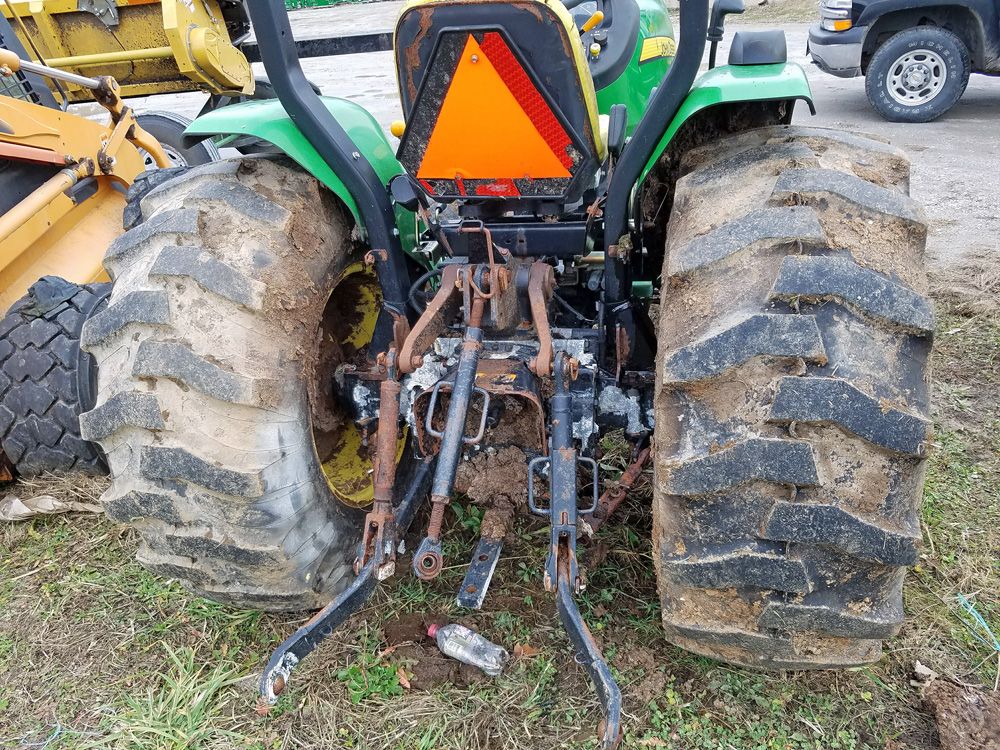 Even though the tractor was used by its original owner for 3.5 years,,, it looked rough. I think it even scared the dealer that  took it in on trade. (the dairy farmer that originally owned it, only keeps them for that short time and trades).
Well,, I decided this was the perfect size tractor for my needs, and considering the condition, hopefully, it would be sold by the dealer at a low price.
Typically, tractors of this age, sell for 60-80% of the new cost. When asked the price, the salesman admitted he did not know the price, but, he did state the owner of the dealership would probably be happy for the tractor to be GONE!.
The salesman asked me to make an offer, and, I decided to offer 30% of the tractor's original price. It did take the owner two days to decide,,, but, they accepted my offer,,, Two days later, the dealer had the tractor dropped off at my place. I guess the dealer was even embarrassed by the amount of cow manure left on the tractor, they washed much of it off before it was delivered.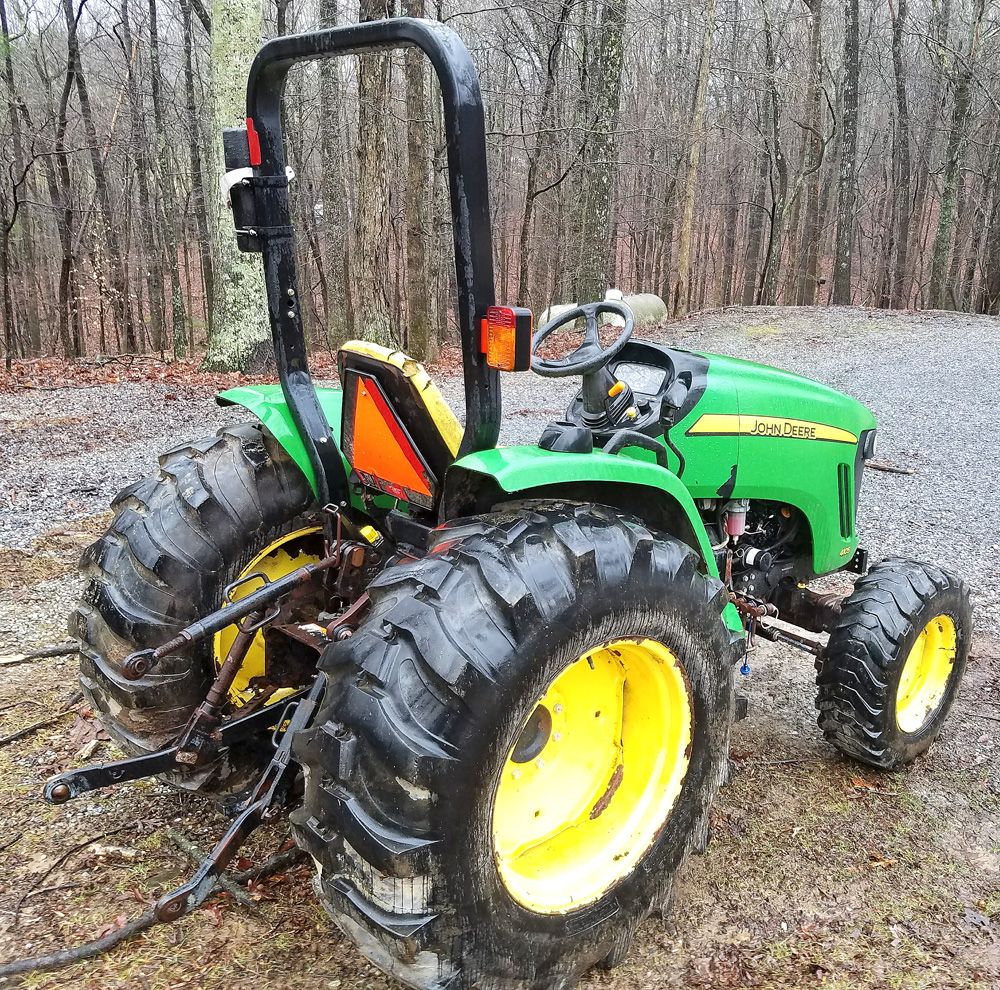 January 2017 has been abnormally warm, one day, the temperature was over 70 degrees F.. I decided to finish the pressure washing of the machine. I pressure washed for over 2 hours, a surprising amount of manure was under the machine, but, it is gone,,, now.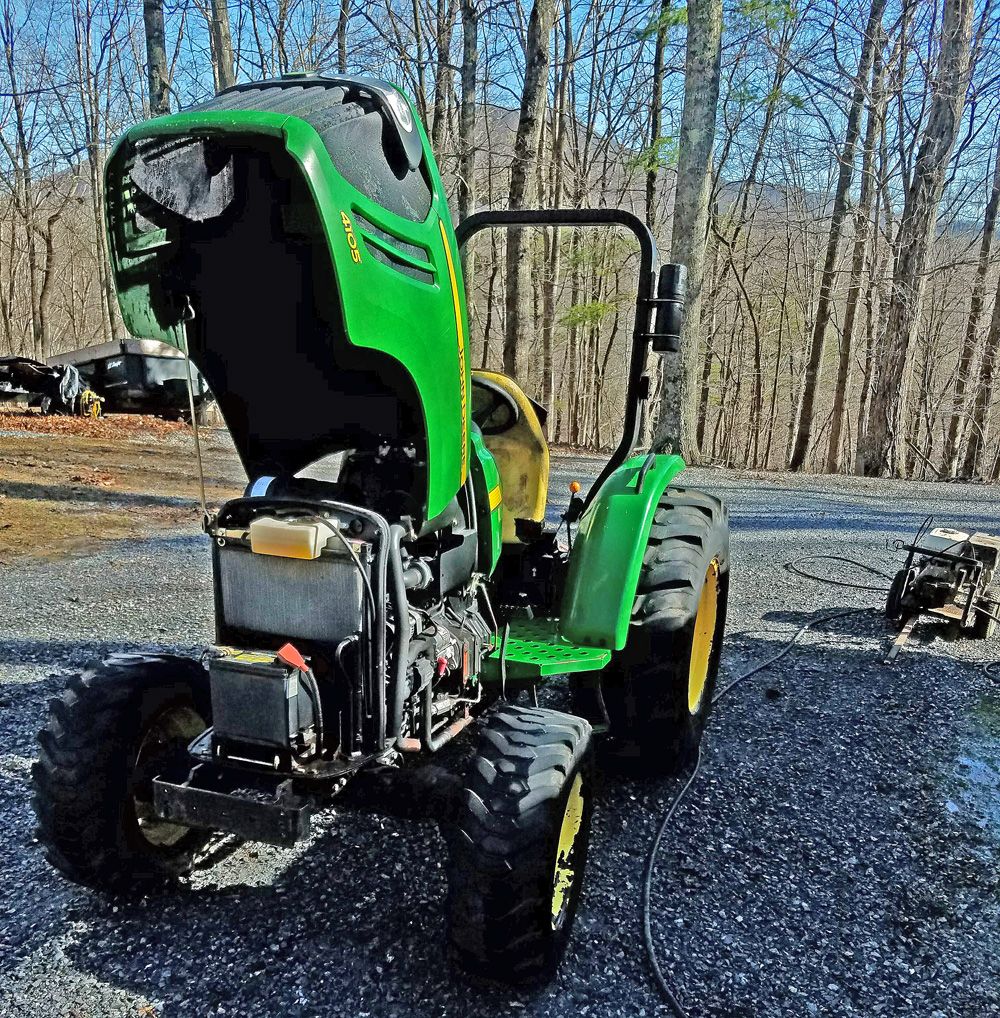 So, for the last couple weeks, I have been using the 4105 for some hauling chores around my property. The biggest problem enountered, so far, has been the  battery. When I first looked at the tractor, the battery was completely discharged. So, charging of the battery was necessary.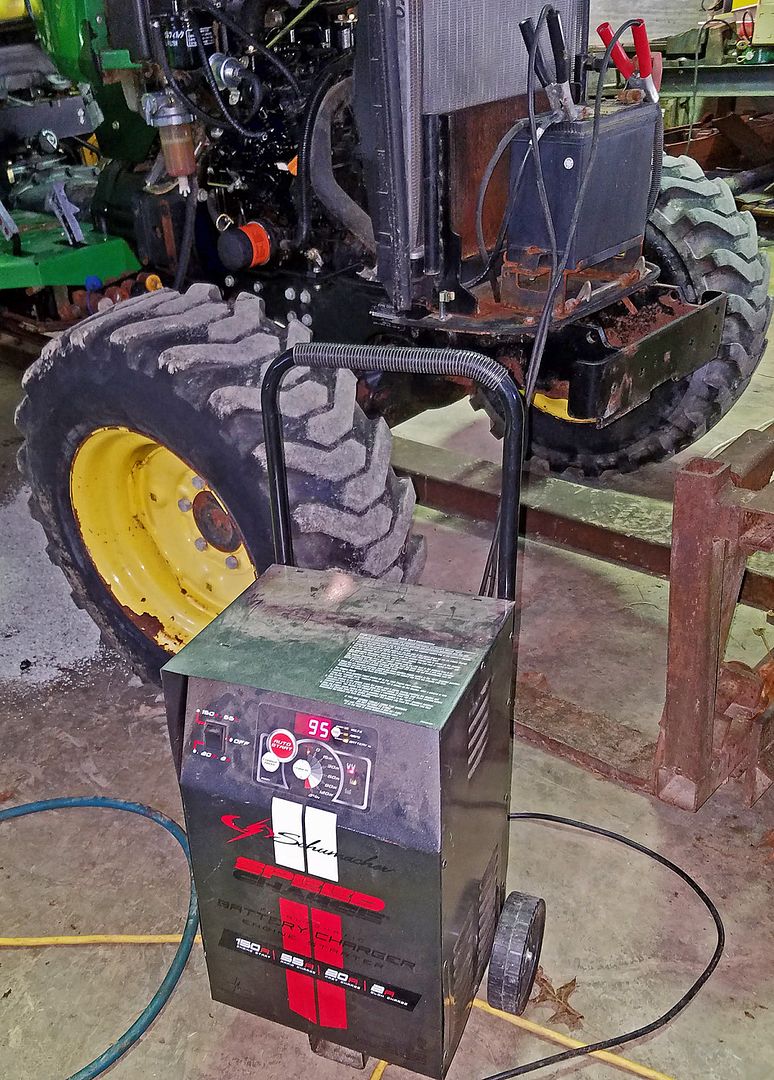 I ended up having to charge the battery daily for seven times to get the battery back to its original condition.
Now, the hunt is on, for suitable attachments for the  tractor, a mower first, then,,, who knows!!??