Posted by
John
on February 11, 2017 in
John Deere
|
0 comments
My "new to me" tractor was delivered to me a couple weeks ago, it had been in use for 3.5 years.
That is exactly when the first major service is needed for a machine like this. All of the lubricants and coolant needs changed. I am OK with  that, doing this type work is relaxing and rewarding. It is nice to know everything is "fresh" in the used tractor.
The John Deere 4105 has a turbocharger, so the two most important things to do are to change the engine oil, and engine air filter. That was done the first day the tractor arrived.
The Previous Owner used the tractor to pull a three point hitch attachment, and ONLY that one task. The PTO had never been used, the hydraulic cylinder connections had never been used. To the best I can tell, the 4 wheel drive was never engaged.
The tractor had been used in a dairy barn, rather than for field work, in 1,800 hours, the engine did not even get dirty,,, this is how the engine looked, before I cleaned it with the pressure washer.
Since no hydraulic cylinder had ever been connected to the tractor, the hydraulic valve was "stuck"… I sprayed the valve completely with penetrating oil, the next morning, the valve was un-stuck.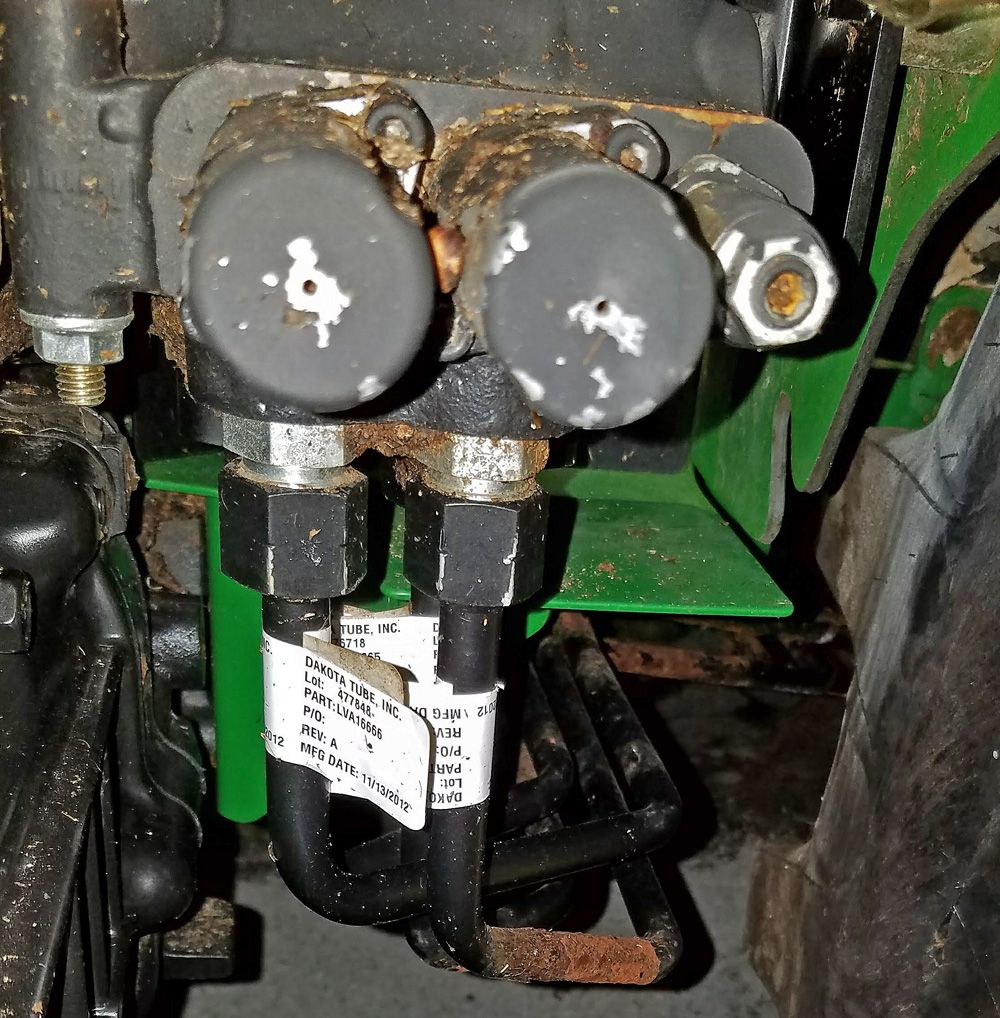 Amazingly, the paper ID tags are still intact on the hydraulic lines,,, so is some cow manure!! Below is a front view of the hydraulic valve with the cover removed, everything is in nice shape, except for some minor rust. More penetrating oil.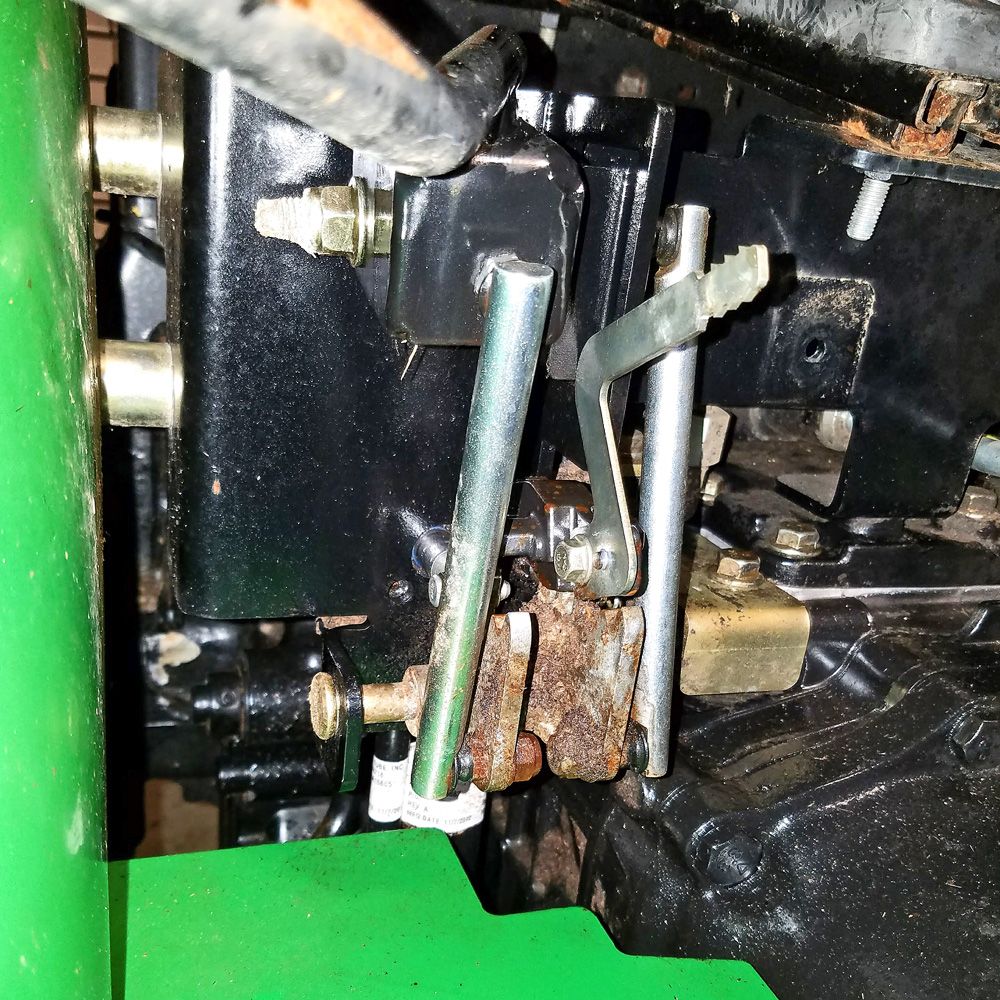 One thing that DID scare me, was the PO covered the access to the fuse panel with duct tape. The tape had been there 3.5 years, I was afraid I would never get that tape reemoved,, it was HARD!
An over-night soaking with WD-40, and some scraping with a plastic windshield ice scraper, the tape was off, and the original paint was not damaged.
Some polishing compound was tried on the hood of the tractor, it looks like the near-original finish can be restored,,,
Next the hydraulic oil in the transmission and front axle were changed. Over the next few months, as the temperature warms up, I will complete more cleanup, and paint touch-up. The tractor, hopefully, with only normal service, will be ready for many seasons of mowing,,,