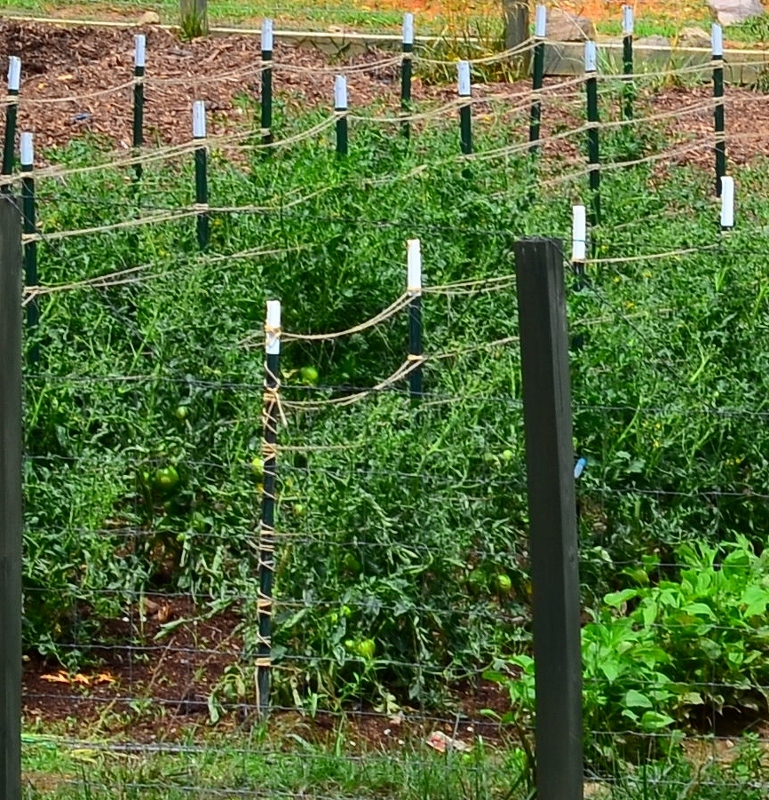 Posted by
John
on February 18, 2012 in
Gardening
,
Uncategorized
|
0 comments
Many people have asked about my method of growing tomatos.
The stakes are steel fence posts. I use what I have, 5 and 6 foot posts.
The fence actually is taller because I do not put the posts in very deep.
I only tap them until they "stick" enough to stand up, they have never fallen over.
We use baling twine, natural not synthetic. 12 months after installation the twine is rotten, but we have removed it before then.
To "string" the posts, tie the twine to the first post. At the next post simply wrap the twine around the post. Every few posts I double wrap the twine so it will not slip.
Spacing is up to the installer, about a foot works for us. We install all the twine before we plant the tomatos.  Others (including a 13 acre commercial farmer) "string" the posts as the tomatos grow.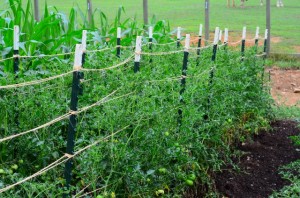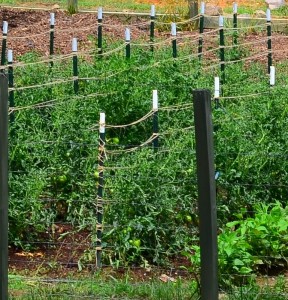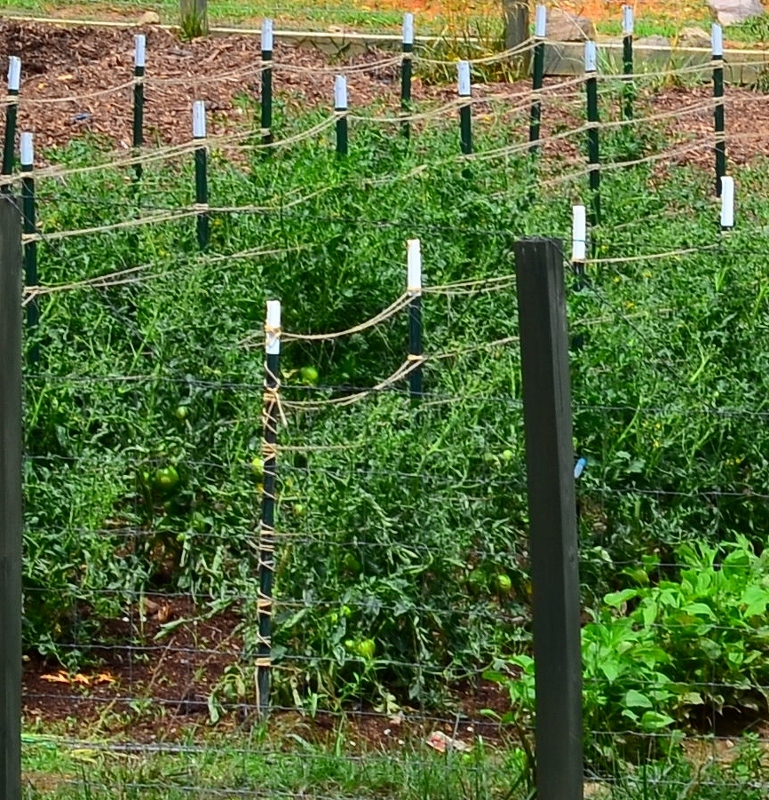 Click on any of the images to enlarge.
We plant 2 tomatos between the posts.
We add mulch between the plants and between the rows if have enough.
Any questions!!??  Leave a note. I will try to update the site with the answer!!