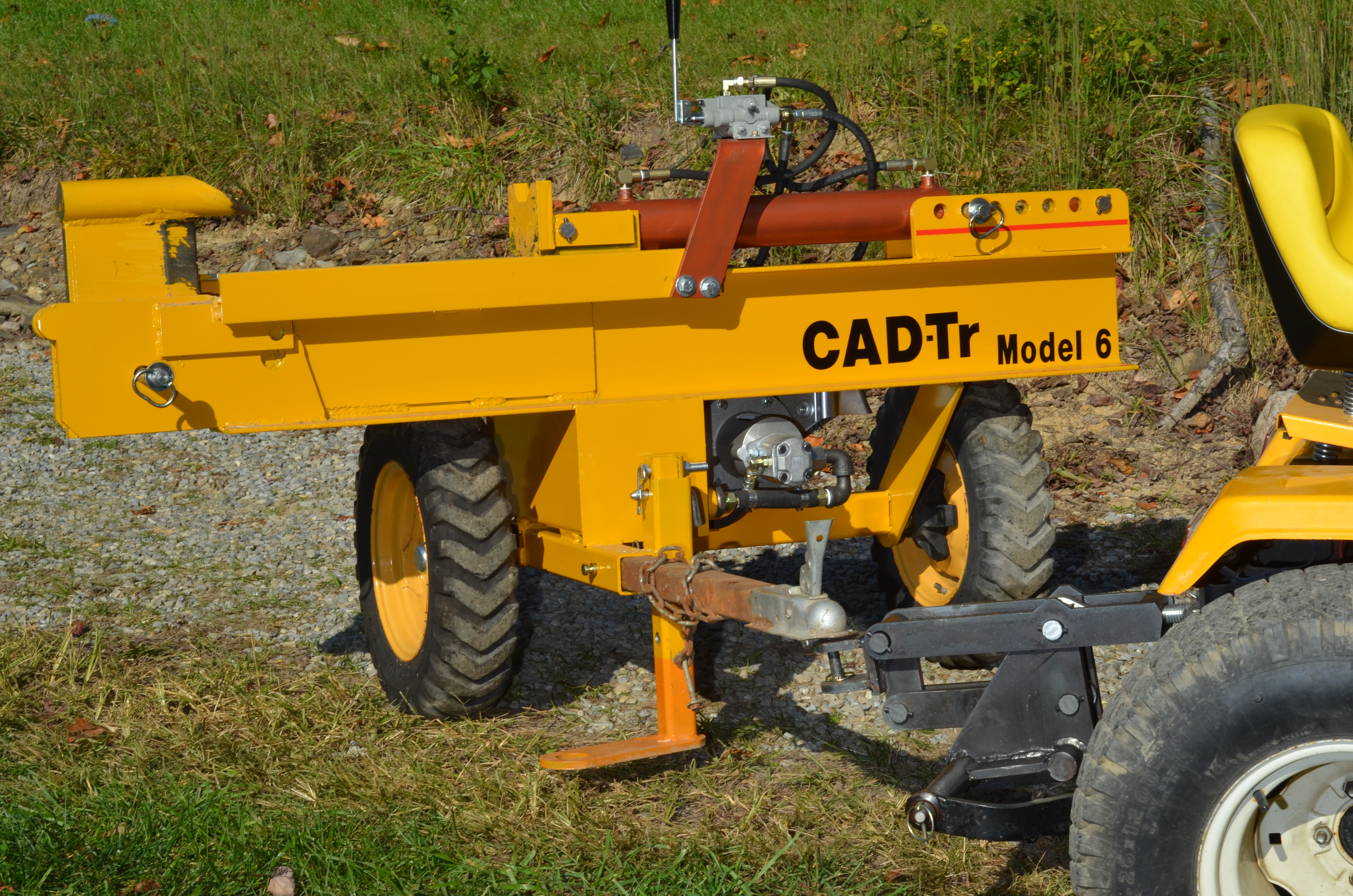 Posted by
John
on October 17, 2011 in
Wood Splitters
|
1 comment
When starting this machine I felt the most I would use a woodsplitter would be 5 days a year, if it was going to take up space it had to do something on some of those other 360 days!!
What could it do? I searched the web. No help. Woodsplitters SPLIT WOOD!!
I watched Youtube videos, nothing different, woodsplitters SPLIT WOOD!!
But I did find one thing interesting on the videos. The existing designs were usually not back or shin friendly.
The CAD-Tr Model 6 has a slot on the end so attachments can be replaced by simply pulling a pin. The slot accepts a piece of 1×8 hot rolled steel bar. Anything I can make out of or weld to the 1×8 steel bar can become an attachment for the Model 6. The first attachment was the heavy wall tube (1/2″ thick),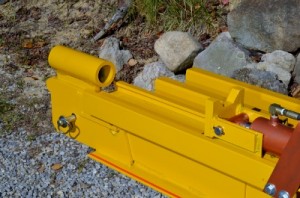 to remove a shaft from a bearing or it could compress a Cub Cadet clutch spring!! The second attachment I made was a 2 stage splitting wedge which will split wood into 3 pieces with each stroke. A 3-way wedge makes quick work of oak firewood.
Now I need recommendations as to what attachment to make next, any recommendations??