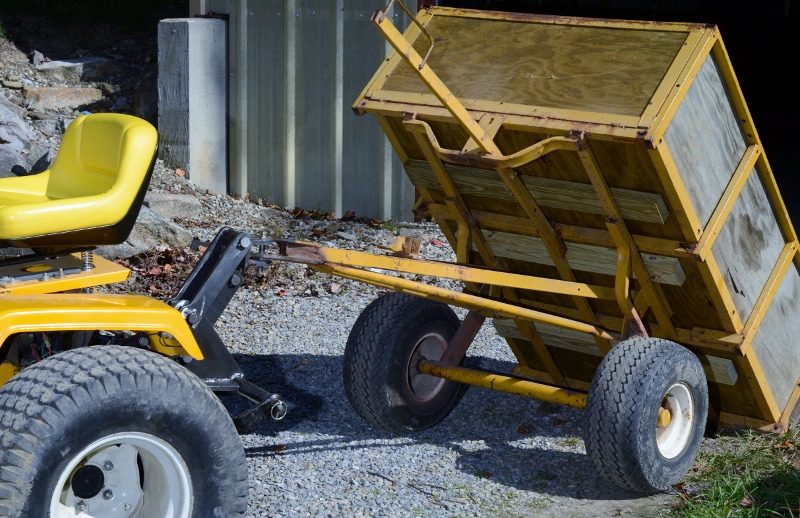 Posted by
John
on October 17, 2011 in
Cub Cadet
|
0 comments
I have a tractor that is equipped with a CAT"0″ three point hitch. I use the hitch to pull a manually operated dump cart.
One day I realized the dump cart would "self dump" if raised slightly higher. My quest was on to develop a hitch I could use that would extend the 8 to 18 inch range of the existing hitch.
I had seen 4 bar linkages that were used for this type application. A couple days of thinking and the unit was modeled.
The parts were fabricated, the unit was welded. The unit was taken home and installed on my Cub Cadet 1872.
The hydraulics were actuated to raise the hitch and
the hitch went up!! instead of 8 to 18 inches the new hitch went from 8 to 28 inches!!
Next the trailer was hooked up, the hitch was raised, and over the trailer went!!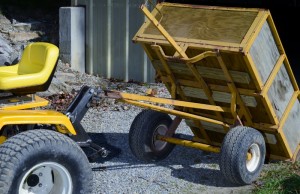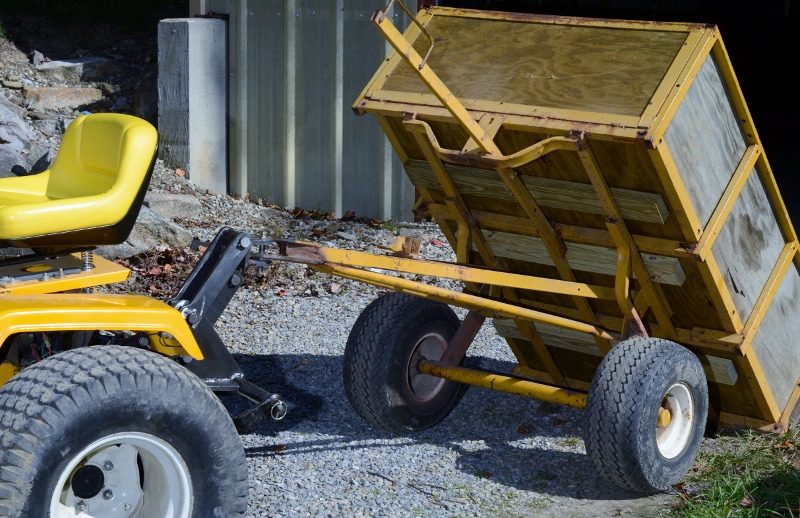 Success! Now I can stay on the tractor to unload the cart.