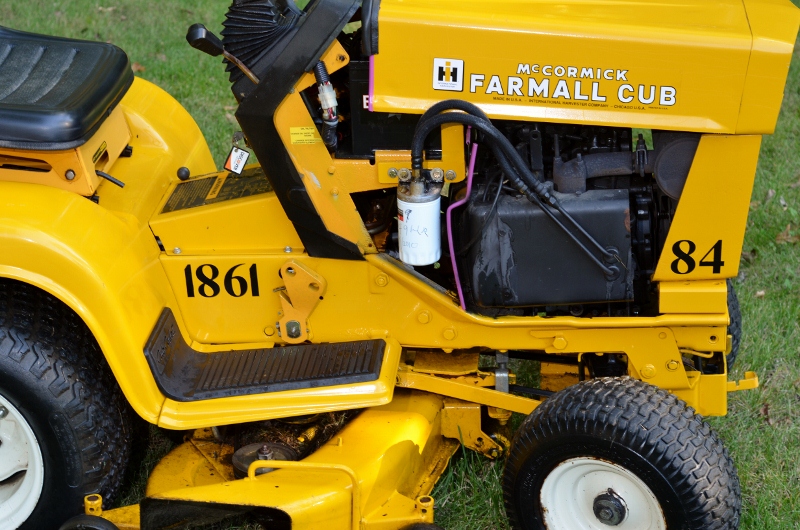 Posted by
John
on October 18, 2011 in
Cub Cadet
|
0 comments
So my neighbor (the previous owner) has a 1861 Cub Cadet that his wife used for a motorized wheelchair for several years. Their grandson took the deck off and lost many of the parts, including the gauge wheels.
The plastic hood and grill are gone from the grandchildren getting too close to fences and trees while joyriding.
He offered to give it to me.
After bringing it home I remember the 108 grill and hood in the shed from a dead 4000 hour machine.Off to the shop, 2 short pieces of rectangular tube, some flat bar, lots of paint, some decals and this was the result.
This is a picture after 3 years of "garden duty" mowing. I needed a tractor that would fit through the gate to keep the grass down around the vegetable garden.
So did I break any rules of nature by combining a CC and an IH and Farmall decals into one machine?